Description:







A Christmas gift from

'7 jours'

.



'7 jours'

is a weekly family magazine in French-language (based in Quebec, Canada) that covers all readers' interests - family interviews, stories, movies, quizzes, games, sports, women's interest - a section focusing on international stars, and many other interesting topics for everyone.



'7 Jours'

also covers the full spectrum of entertainment news in Quebec, from the very latest scoops to exclusive interviews with the hottest celebs of the moment.

Magazine with attached CD on a protection cardboard.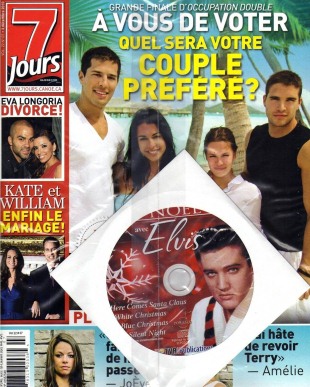 Magazine on cardboard (front and back)