CD comes in a cardboard sleeve with inner sleeve with song listings and notes. Reprint of the 2020 "Elvis My Happiness" LP release "L'album oublié" with additional tracks.
Compiled for the "Elvis My Happiness" fanclub. Manufactured and distributed by VPI / Culture Fctory (LMLR), France. CD pressed by SNA (Societé Nouvelle Areacem)
Not a typical fanclub CD. This title was not only available for members of the club, but sold for commercial reasons.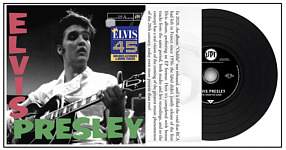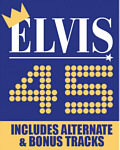 Announcement: For the 45th anniversary of the King's death, find "The Forgotten Album" with only alternate tracks
This album has been entirely remastered & proposed on CD vinyl replica.
In 2020, the album "Oublié" was released, and it filled the void that RCA had left in France since 1956: the label didn't justify release of the first Elvis album, preferring an EP format.
Here it's completed with bonus tracks from the same period, both studio and live recordings, and so the concept has a real vision of the coming of the greatest music phenomenon of the 20th century, today even more present than ever!