Elvis On CD │ CD Collections | Franklin Mint
---
Franklin Mint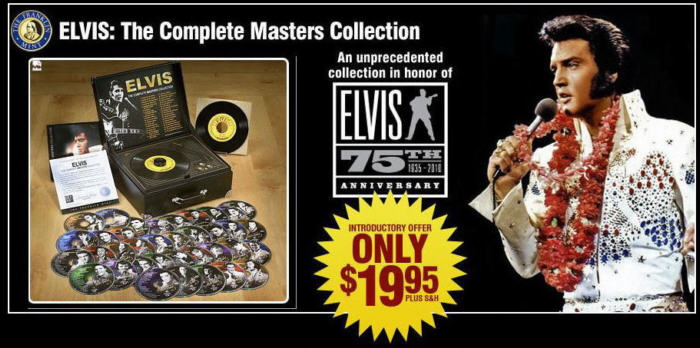 The "Elvis: The Complete Masters Collection" 36 CD set is released through Franklin Mint. This collection features the 711 Elvis recordings released during his lifetime.

Each song has been digitally remastered for optimal quality and arranged into 36 unique volumes.

This set includes: 711 recordings all digitally remastered for optimal sound quality and meticulously arranged into 36 unique volumes;
Custom-designed display case to house and exhibit your complete collection;
Authentic re-creation of Elvis' first single, "That's All Right," originally released by Sun Records.
The set was sold in USA only through the website franklinmintelvis.com (2010)