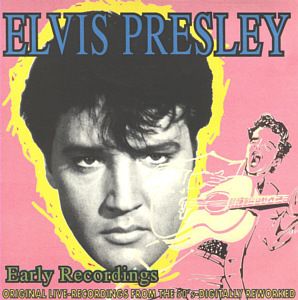 | | | |
| --- | --- | --- |
| Release: 1994 | Imtrat imm 40.90219 | Germany |
Distributed by Imtrat GmbH, Landshut/Germany.
Imtrat was a distribution company based in Landshut, Bavaria.
The company exploited loopholes in the European copyright law during the late 1980s and early 1990s.
Although their CD issues were mostly fully "legal", their releases were not authorised and were produced in bulk for the low-budget market.
GEMA on disc.
UPC/EAN: 4016445010852

The songs were overdubbed with backing instrumentation to songs recorded from the Louisiana Hayride / Home Recordings / Live Recordings after the original instrumentation and applause had been digitally removed.
The results could have been disastrous, but turned out very well, and in some cases made songs that were hard to listen to originally become excellent songs !

It is possible that this CD is illegal. Not all songs are covered by the copyright loophole.

Matrix number: C 33212
| | | |
| --- | --- | --- |
| 01 | That's When Your Heartaches Begin (July 18, 1953) | 02:52 |
| 02 | Shake, Rattle & Roll (January, 1955) | 02:50 |
| 03 | Fool, Fool, Fool (April 30, 1955) | 02:52 |
| 04 | Tweedlee Dee (April 30, 1955) | 03:09 |
| 05 | Maybellene (August 20, 1955) | 04:20 |
| 06 | I'm Left, You're Right, She's Gone (take 3) | 04:31 |
| 07 | Blue Moon (take 1) | 01:48 |
| 08 | I Got A Woman (March 19, 1955) | 02:28 |
| 09 | That's Allright (August 20, 1955) | 01:51 |
| 10 | Blue Moon Of Kentucky (March 19, 1955) | 03:31 |
| 11 | There's Good Rockin' Tonight (March 19, 1955) | 01:54 |
| 12 | I Want You, I Need You, I Love You (June 6, 1956) | 02:31 |
| 13 | Walk A Mile In My Shoes (February 19, 1970) | 03:01 |
| 14 | Polk Salad Annie (February 18, 1970) | 03:35 |
| | | |