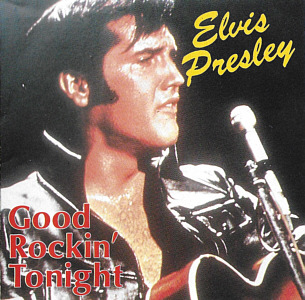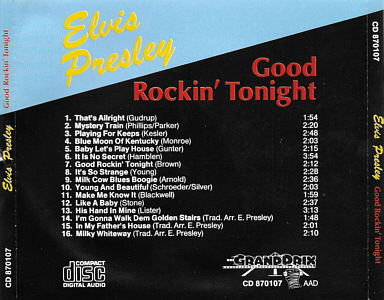 Release: 1987
Grandpix CD

870107

Denmark
NCB logo on disc. Made in Japan.
On CD and back is printed "Grandprix" and the catalog number CD 870107.
See also the Grandprix / CeDe issue from the same year.
Comes with a gatefold inlay with introductions to handle correct with a CD.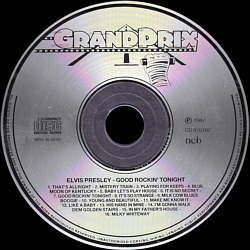 Matrix number: CD 870107 X-630 1F1
01
02
03
04
05
06
07
08
09
10
11
12
13
14
15
16

That's All Right
Mystery Train
Playing For Keeps
Blue Moon Of Kentucky
Baby Let's Play House
It Is No Secret
Good Rockin' Tonight
It Is So Strange
Milk Cow Blues Boogie
Young And Beautiful
Make Me Know It
Like A Baby
His Hand In Mine
II'm Gonna Walk Dem Golden Stairs
In My Father's House
Milky White Way
01:55
02:25
02:48
02:04
02:17
03:54
02:15
02:29
02:32
02:03
01:58
02:38
03:15
01:49
02:04
02:13