CD comes with a 26 paged booklet and partially with a mini-poster.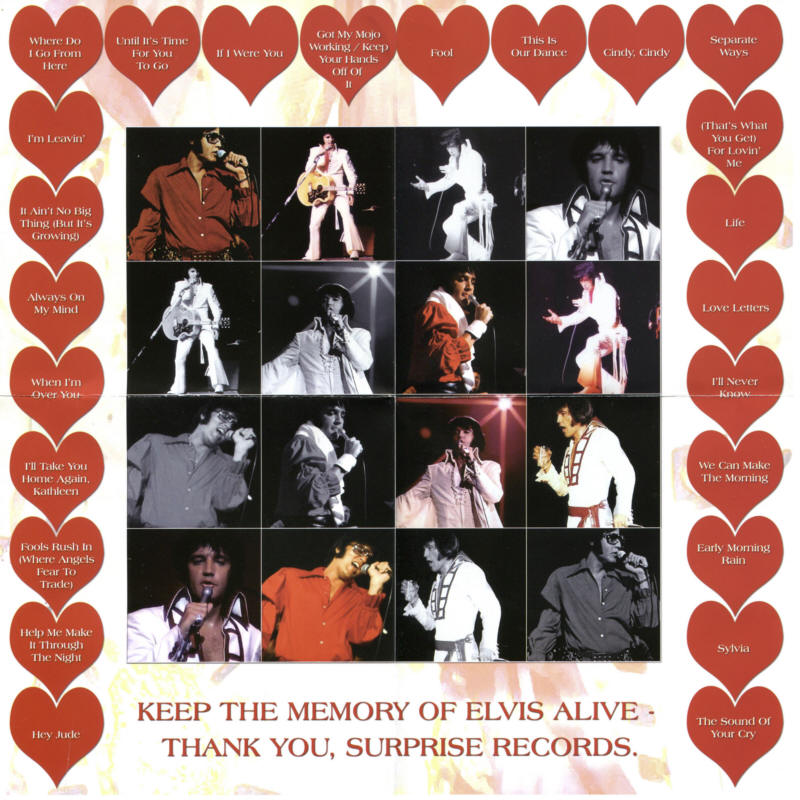 Announcement:
The new Import CD Label Surprise Records will release a new CD in late August or early September, full with great Elvis songs taken directly from the Joan Deary Tapes!
It will include 24 great Elvis tracks with a total playing time over 77 minutes - in stunning never-before heard sound quality.

The late Joan Deary (Elvis' RCA record producer) worked on these tracks for a possible future release on the "Greatest Hits" series, but after Volume 1 was released back then in 1981 a second Volume never followed.
So these professionally remixed tapes were put into the archives.
Now for the first time they will be made available on a new CD release.
This CD includes a beautiful full color booklet containing all necessary information about every track along with great pictures of Elvis.
Also the lyrics to each song will be included - exactly transcribed word for word as Elvis sang them.