Notes:
Press announcement:
After the immediate SELL OUT of "Last Vegas" -the first volume in this series- this second volume will bring you the Omaha, NE July 1 1974 show. Be prepared for over 47 minutes in superb quality, perfectly synced with a tremendously improved Soundboard Recording of the show. As a bonus we've also included much better quality footage of Dayton, OH October 6 1974, also synced with a SB recording.

To round it off, we also included a bonus CD. We're pleased to present you the Omaha show in soundboard quality, the correct sequence, the right pitch (for the first time) and a much better sound than you've ever heard before.

To pack the DVD and CD, we designed a 304 page. full color hardcover book with countless rare and unseen pictures!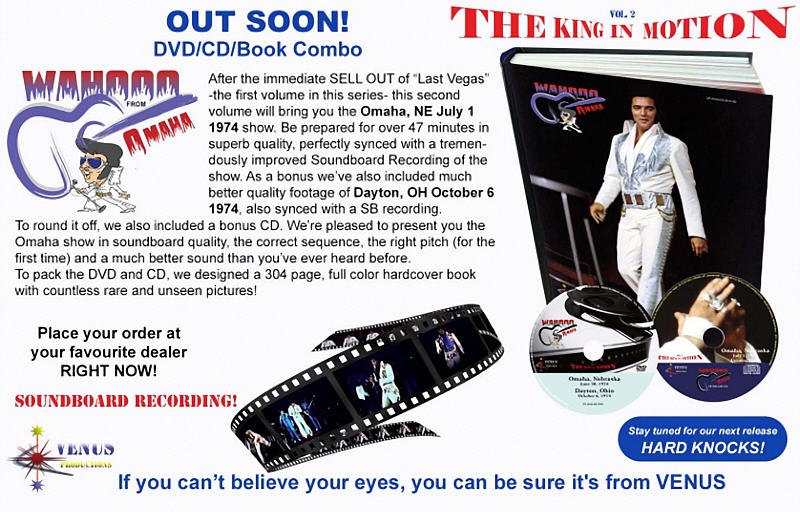 DVD: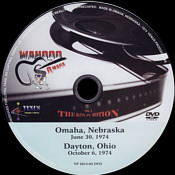 Footage form Omaha and Dayton
.