Promotion CD-R release for the Sony CD "If I Can Dream - Elvis Presley with the Royal Philharmonic Orchestra"

The CD-R comes in a plastic sleeve with a Joe Bennett production sticker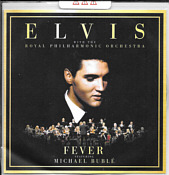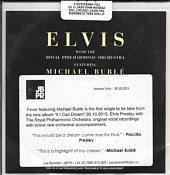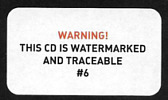 The CD and back is numbered, this is # 6. The plastic sleeve is sealed. On the seal is written "If this seal is broken you must contact the person who sent it to you immediately

On back is written FOR PROMOTIONAL USE ONLY - NOT FOR SALE" AND "THIS CD IS WATERMARKED AND TRACEABLE TO EACH RECEIPIENT "
Sony Music logo on back and CD.