Same CD as in the 2015 release from SR "Trying To Get To..Memphis (LP/CD)"


EP Tracks:
Side A - Make The World Gone Away [Opening Night June 26th 1971] / There Goes My Everything [Midnight Show June 27th 1971]
Side B - Snowbird [Dinner Show January 29th 1971] / There Goes My Everything [Dinner Show January 30th 1971]
DVD-R with footage from November 1971: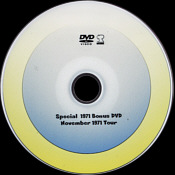 Picture, certificate and sticker: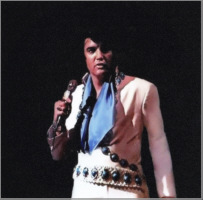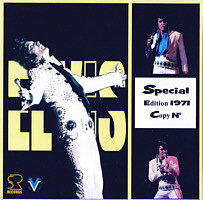 Press announcement
The "Elvis Special 1971" focusses on 1971. It comes housed in a 21 x 21 cm digi-pack holding the original "Country Hero" EP containing four tracks from February 1971, the CD "Trying To Get To Memphis" containing the August 16, 1971 performance and a DVD-R focusing on Elvis' November 1971 tour with material from Dallas and Kansas City. To top it off, this set contains an exclusive forex panel in two variations and a certificate. This set is limited to 20 copies in total.