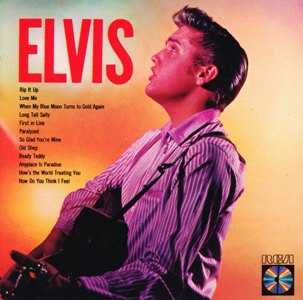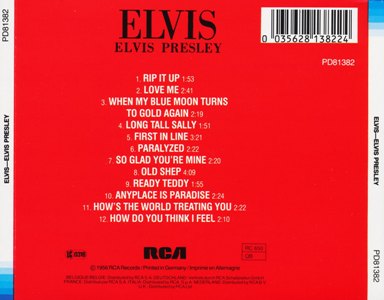 Made by PhilipsDupontOptical, Germany

Comes with a 8 pages booklet with liner notes.

New RCA logo on front, back and on CD. Made in Germany printed on CD.

UPC/EAN: 0035628138224

This is a Bertelsmann Club CD - all is the same as the regular release - execpt the sticker on back insert.
Sold only to members of the Bertelsmann Buchclub.

Please note: also the 1990 issue was sold i the Bertesmann Club.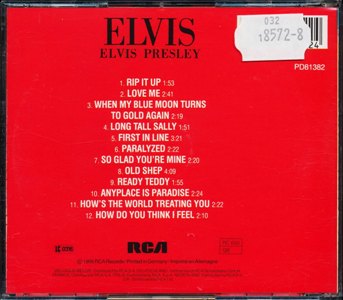 Jewel case with unique German Club Edition sticker 18572-8
See all German Club CDs here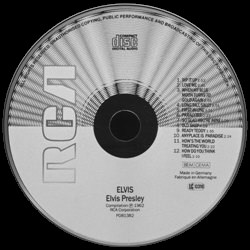 Matrix number: MADE IN W.GERMANY BY PDO PD 81 382 2893 917 01 # AJ
01
02
03
04
05
06
07
08
09
10
11
12
Rip It Up
Love Me
When My Blue Moon Turns Gold Again
Long Tall Sally
First In Line
Paralyzed
So Glad You're Mine
Old Shep
Ready Teddy
Anyplace Is Paradise
How's The World Treating You
How Do You Think I Feel
01:56
02:43
02:21
01:53
03:23
02:25
02:22
04:10
01:57
02:26
02:24
02:10